Demonstration of the new colors dropdown feature - this is using the default settings upped to 14 colors. I switched the grey scheme to a darker one suitable for Charcoal (Grey was too light IMO).
Then I went an added Tan and Teal to max out the colors at 16.
The montage below shows each color scheme in-game (asterisks to denote my custom ones), what the drop-down looks like and what the minimap looks like with the new colors (charcoal is rather hard to see on the minimap).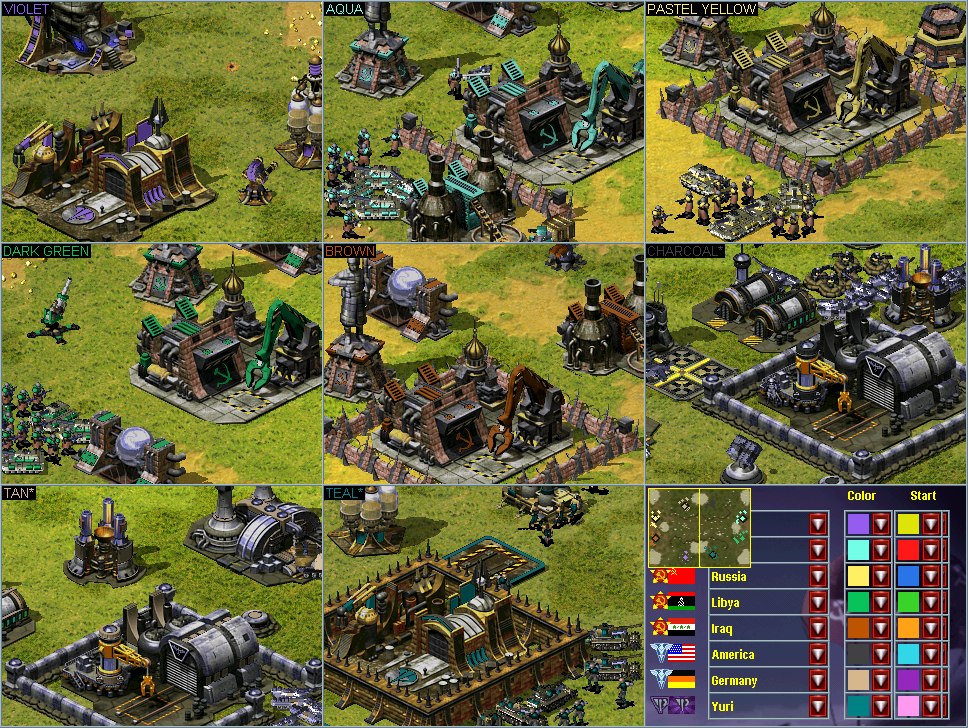 Ever wondered what the hell is going on?
Believe me friend you're not the only one.
--Lysdexia
Check out Launch Base for RA2/YR -
http://marshall.strategy-x.com
Also home to the Purple Alert mod, 1.002 UMP, and the YR Playlist Manager.